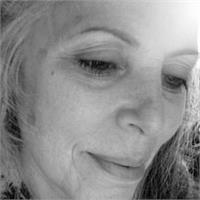 Do-It-Yourself Hand and Foot Massage: Discover Health Benefits and Easeful Comfort

with Nina Priya David, M.A., E-RYT 500

Tuesday, August 4 • 6:00–7:30 p.m.

This is an online workshop. You'll need to

download Zoom

to attend. Please see your purchase confirmation for the Zoom link.

Massaging the hands and feet not only feels good, it can also aid digestion, alleviate stress, improve sleep, offer pain relief, and much more. This workshop offers some background information and introductory techniques so that non-professionals can safely and effectively massaging their own hands and feet for the purpose of comfort, relaxation and well-being. You will learn about the importance of touch and why massage feels so good along with possible risks and considerations in this practice. A brief overview of the different kinds of massage techniques will help you customize a massage for yourself. Some light stretching will prepare the body and mind for extended sitting while you massage your hands and feet.

$25
Nina Priya David, MA, E-RYT 500 is a long time Integral Yoga teacher who is also certified in Reiki, Reflexology, and Natural Foods. As director of Creative Clinics she has been providing arts and wellness services for medical, educational, environmental, and spiritual organizations for over 25 years. She is a regular presenter at Integral Yoga Institute and at national and New York State Therapeutic Recreation Conferences. A former choreographer with Radio City Music Hall Productions and National Dance Institute, she has been part of the creative team for the United States Olympics, an Oscar-winning Best Documentary, and a Peabody Grant.