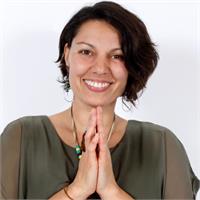 Monday, September 9 • 6:30–8:30 p.m.
While allopathic medicine focuses on the management of disease, Ayurveda provides the knowledge to prevent disease and to eliminate its root cause if it does occur. This profound medical system is a framework for uncovering your individual constitution and thus your greatest potential for health. Explore the origins, founding philosophies, and basic principles underlining this powerful science, and shed light on the mysterious Vata, Pitta, and Kapha. Whether you wish to deepen your knowledge of Ayurveda or are just curious as to what all the hype is about, this in-depth discussion will give you a greater understanding of this ancient but powerful perspective on personal health. This workshop is great for Yoga instructors, therapists, and health practitioners or any people wishing to take their health into their own hands.
$30
Cory Tixier
, B.S., Certified Ayurvedic Practitioner with NAMA, E-RYT 500, completed extensive study with Dr. Vasant Lad at the Ayurvedic Institute, where she is currently on the faculty. Tixier sees private clients for both Ayurveda and Yoga and teaches across the country. Her studies of biology kindled a determination to reconnect people to the rhythms and cycles of their environment, and her teachings are accessible even as they preserve the ancient philosophies.
www.corytixier.com
Also with Cory Tixier, B.S., C. Ayu., E-RYT 500: