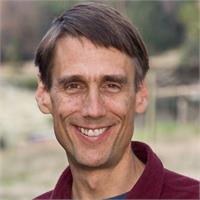 Creating Spiritual Community: Inspiration from 50 Years of Ananda Communities Worldwide

with Atman Goering

Sunday, August 4 • 1:30–3:30 p.m.

Spiritual community can help individuals maintain peace and keep spiritual practices regular in a chaotic, materialistic world. This workshop will explore the need for creating spiritual community and the many forms that spiritual community can manifest in this new age of energy and connectivity. You will learn how to help people move from ego consciousness to mutual support and how to create magnetic and inspiring communities. We will share experiences from our own journeys and formulate a plan of action for creating spiritual community in our lives.

$30
Atman Goering will share inspiration and practical wisdom from Ananda Sangha, a 50-year-old spiritual community based on the teachings of Paramahansa Yogananda and founded by Yogananda's direct disciple Swami Kriyananda. Atman's lifelong interest in community began with studies in sustainable development and experience in Ladakh, India. For the past 27 years he has lived at Ananda Village, in California, where he currently serves as village manager, overseeing the community's development and operation.