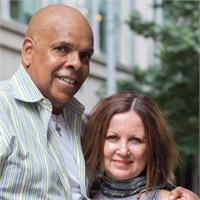 Couples Meditation Workshop: Nurture Yourselves and Your Relationship

with Kurt and Ann-Marie (Ambā)

Thursday, February 14 • 6:00–8:00 p.m.

Relationships combine intimacy, friendship, and partnership. Through meditation you can bring all three elements into balance. Heart practice rests on the nurturing of kindness and understanding toward both yourself and your partner. Learn how meditation can make you emotionally robust and capable of giving and receiving more. Find the tools to resolve negative emotions, patterns, and behaviors that get in the way of long-lasting bliss. We will practice breathing, sitting, and walking meditation.

$48 per couple
Both long-term meditators, Kurt and Amba fell in love in Kurt's homeland, Jamaica. Ann-Marie is from a bigger island—Australia. Despite these differences, they are doing okay!