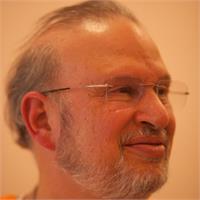 Communication as a Spiritual Practice: The Art of Having Ego-Free, Heartfelt Conversations

with Shankar Fern

Saturday, May 18 • 10:30 a.m.–12:30 p.m.

Though we think it's easy, there is little more challenging than the attempt of two people to communicate with each other. Misunderstanding, hurt feelings, and defensiveness that spiral into arguments plague conversations with even those closest to us. Learn the five secrets of getting out of the way so that truth and love can flow through, opening your heart and the hearts of others, really being heard, and communicating to minimize defensiveness and optimize healing.

$30
Bruce Shankar Fern is a longtime teacher and student of Sri Swami Satchidananda's who has been married for more than 40 years. He will pass along wisdom he has personally applied with success in his own relationships.