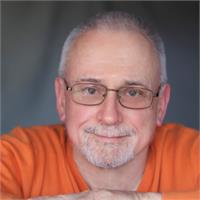 Tuesday, December 24 • 5:00–6:30 p.m.
IYI's annual Christmas Eve celebration is a wonderful Greenwich Village tradition. A worship service and the singing of lots of Christmas carols celebrate the spirit of Christ by honoring the birth of Jesus and his message—the unconditional love and acceptance of oneself and others. All are welcome! Refreshments will be served. May be attended on a drop-in basis with no preregistration.
By donation
Swami Chidananda is a monastic and a longtime disciple of Sri Swami Satchidananda and has managed the finances for Integral Yoga's ashrams, institutes, and teaching centers for decades. He teaches Hatha Yoga and leads study groups on Yoga and Buddhist teachings and philosophy. Swami Chidananda also conducts spiritual pilgrimages to India and Nepal.