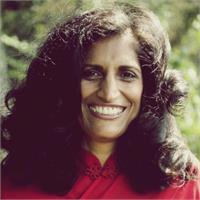 Saturday–Sunday, June 13–14 • 10:00 a.m.–5:00 p.m.
For two, fun-packed days, embrace your playful inner child while learning vital skills for leading Choose Laughter (CL)© workshops and programs. CL© is based on the premise that we can reconnect to our happiness through prolonged, intentional laughter, regardless of stress or humor. Build your laughter reserves through memorable mindful activities like laughter games, joyful movement, singing, positive imagery, laughter meditation, and deep relaxation.
Learn:
the what, why (benefits), and who of laughter
laughter ethics
skills for leading laughter programs
marketing strategies
Receive:
a step-by-step manual
CL© leader certification
Who should attend?
Anyone who wants to live joyously and spread laughter, including mental health professionals, alcohol and drug abuse counselors, school and civil service personnel, families, and children
Testimonials
Thank you so much for the wonderful training! It changed my life! It gave me so many different inspirations about running laughter programs. Sam is wonderful, warm, funny, and brilliant!
Peter Smith
[This was] absolutely one of the best programs and teachers I have ever enjoyed taking. [The program] truly helped me resolve some life issues and had me laughing and dancing—both rare in my life. Sampada is wonderful!
John W. Ward, Jr.
Sam's enthusiasm and flair raised the level of participation. Her charisma is contagious.
Rick Baker
Sam's workshops are filled with wisdom, compassion, humor, and connectedness! I left the weekend with a warm glow, invaluable information, and many practical ideas to run laughter workshops. I can't wait to start leading laughter groups.
Karen Edwards
$280
Sampada "Sam" Desai, M.A., LPC, E-RYT 500, CLL/CLTT, is a gifted psychotherapist, engaging speaker, exemplary certified laughter leader and trainer, and founder of Desai Counseling and Yoga. Committed to spreading joy in the world by sharing and teaching ways to embrace unconditional laughter, Sam is an excellent laughter ambassador. For ten years she has led laughter sessions for countless therapy clients, business groups, Yoga students, psychotherapists, and others. She is the proud developer of the comprehensive, fun-filled Choose Laughter (CL)© leader certification training program.