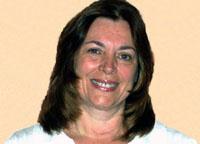 Sunday, June 24 • 10:30 a.m.–2:30 p.m.
In Indian thought, the chakras are the seven centers of spiritual power in the human body. In Japanese, the term reiki means universal life-force energy. Reiki is a modality that activates the natural healing processes of the body, restoring physical and emotional well-being. We'll explore the chakras—their locations, colors, sounds, and emotional and physical components. Yoga will help to open and clear them. Reiki will heal, nurture, and strengthen them. A chakra meditation will help you to relax and connect to your personal power. You will leave with a deeper understanding of the chakras and how to heal yourself through knowledge, Yoga, meditation, and Reiki. Includes Yoga: All Levels
$54
Hamsa Spagnola, E-RYT 500, C-IAYT, T.R.M. is Integral Yoga certified and has been teaching various styles of Yoga for more than 30 years with compassion and an open heart. She pioneered, created and developed the Gentle/Chair Yoga Teacher Training certification program and the Gentle/Chair Yoga Mannual for the Integral Yoga Institute. She teaches for the National MS Society in New York and in New Jersey. Hamsa also teaches stress management and meditation classes and offers Reiki classes and private Reiki sessions throughout New York and New Jersey. She is a traditional Reiki master and an interfaith minister of spiritual healing. Hamsa is an active member of IYTA, Yoga Alliance and IAYT.
Also with Hamsa Spagnola, E-RYT 500, C-IAYT, T.R.M.: