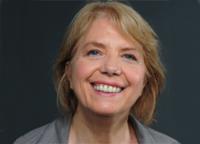 Chakra Wisdom: Healing Negative Thoughts, Feelings, and Beliefs with Meditation, Yoga, and the Traya Process

with Trish O'Sullivan, L.C.S.W.

Wednesday, January 30 • 6:15–8:15 p.m.

Change your mind. Just as the body is able to heal itself, Nature has provided a way for the mind to heal as well. This is the Traya process. Learn about these completely new, chakra-based techniques for connecting to your subtle body and your inner teacher so that you can release negativity, reduce stress, and enter the stream of spiritual energy. Learn how all three, Traya, Yoga, and meditation, are essentially subtle body practices that nourish and deepen your spiritual connection.

Registration includes a complementary signed copy of Chakra Wisdom, by Trish O'Sullivan. Light refreshments will be served.

Praise for Chakra Wisdom:

"This book is one of few that could rightly be called paradigm shifting. Trish O'Sullivan lucidly provides practical techniques for purifying the mind and forging a robust mind–body connection. Chakra Wisdom is an invitation to insight, to true identity, to wholeness."

―Scott Gerson, M.D., Ph.D., medical director of the Jupiter Medical Center Department of Integrative Medicine, Division of Education and Research.

Trish O'Sullivan is a former IYI teacher at the uptown site.

$36
Amsumati (Trish O'Sullivan) is a licensed psychotherapist and the founder of the Traya Insitute, dedicated to educating therapists (both clinical and Yoga) in the understanding and application of Traya chakra techniques she has developed over the past 30 years. She is a senior Zen Dharma teacher and also a certified Yoga teacher.