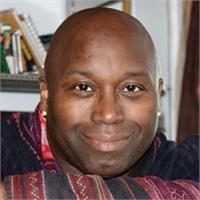 Buddha Body Yoga: Yoga for Large Bodies

with Michael Hayes, L.M.T.

Monday, November 25 • 10:00–11:30 a.m.

At Buddha Body Yoga, we take standard Yoga poses and adjust, modify, and adapt them so that people of size and people working with injuries are able to explore the benefits of Yoga. By using supportive Yoga props (bolsters, blocks, straps, and chairs), we allow people gradually to improve their alignment, tone, balance, and flexibility. Learn the basics of Yoga in an accessible class. Practice breathing techniques to help you relax and move with ease. Enjoy a complete Yoga practice—centering, seated poses, standing poses, sun salutation flow—and relax into restorative poses in a supportive environment with a teacher who will adapt poses for you. In this specialized form of Yoga, each student will receive individual attention and feedback. Includes Yoga: New Beginners and All Levels

For more information:

$35 per session
Michael Hayes, L.M.T., created Buddha Body Yoga in 1990 as a result of his personal search for a Yoga practice that suited his large-body physique. Michael's Yoga certifications include Sivananda, Allison West's Yoga Union, and Dan Olansky's Yoga Therapy. He has studied extensively since 2000 in the traditions of Iyengar, Ashtanga, Thai Yoga (Ruesri Dat Ton and Chi Nei Tsang at Loi Kroh), Om Vinyasa, and Yoga Anatomy with Leslie Kaminoff. He has traveled regularly to Thailand to study with master teachers there.
Michael has more than 20 years of experience as a licensed massage therapist. He has spent 15 years studying and teaching martial arts and has performed African and modern dance. Michael's clients include performers, professional dancers, and Grammy Award–winning artists. He has combined his love of dance with the healing arts as staff massage therapist for the cast of Miss Saigon on Broadway and has served as the staff massage therapist at the Bates Dance Festival in Lewiston, Maine, for eight years.
Also with Michael Hayes, L.M.T.: