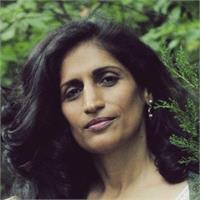 Thursday, June 20 • 6:30–8:30 p.m.
Cost: $35
In this experiential workshop, Sam will share the importance of cultivating friendliness and compassion toward all aspects of your being. Using psychological principles, spiritual wisdom, Yoga, deep relaxation, healing imagery, laughter, and movement, Sam will guide you lovingly in replacing self-defeating thoughts and actions with self-compassion. With this practice, you will be able to encourage and inspire others to be self-compassionate as well. Attending this program will be a compassionate gift to your own self.
Sampada "Sam" Desai, M.A., LPC, E-RYT 500, CLYL, CLYT, is a licensed psychotherapist, Laugha Yoga® certified leader/trainer, and experienced Yoga teacher. Born and raised in India, Sam blends Western psychology and Eastern mindfulness practices. A gifted presenter, Sam has run workshops on mind–body–spirit wellness for more than 30 years. She is also an outstanding laughter ambassador and has led numerous laughter sessions to guide more than a thousand people to connect with their childlike playfulness. Sam's motto is to stay joyful through self-compassion and laughter, even during times of turmoil.
Also with Sam Desai, M.A., LPC, E-RYT 500, CLYL, CLYT: