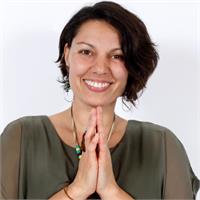 Friday, July 26 • 6:30 – 8:30 p.m.
Saturday, July 27 – Sunday, July 28 • 10 a.m. – 6 p.m.
Marma provide one of Ayurveda's most powerful modes for applying therapy. These vital energetic points located on the surface of the body allow us to tap into the multidimensional nature of our whole being. Think of them as areas where you can access your physiology and your consciousness! Marma can be used both to diagnose and to treat disease; they are the vehicles of communication between all the single cells. In this workshop you will be introduced to the marma points of Ayurveda, their history, their mechanisms of action, their therapeutic uses, and much more.
Includes Ayurvedic lunch on Saturday.
hidetd
feature
$245
Cory Tixier
, B.S., Certified Ayurvedic Practitioner with NAMA, E-RYT 500, completed extensive study with Dr. Vasant Lad at the Ayurvedic Institute, where she is currently on the faculty. Tixier sees private clients for both Ayurveda and Yoga and teaches across the country. Her studies of biology kindled a determination to reconnect people to the rhythms and cycles of their environment, and her teachings are accessible even as they preserve the ancient philosophies.
www.corytixier.com
Also with Cory Tixier, B.S., C. Ayu., E-RYT 500: