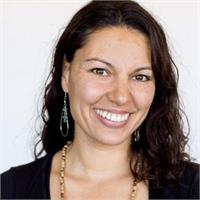 Sunday, April 23 • 10:30 a.m.–1:30 p.m.
Ayurveda and Yoga are ancient disciplines of balancing body, mind, and consciousness. These sister sciences are intimately connected both in philosophy and in their practical application. Ayurveda teaches the art of living in harmony with nature by suggesting proper lifestyle, diet, and herbs on the basis of an individual's unique constitution. Yoga helps us to find the same balance through asana, pranayama, and meditation. In this workshop we will delve deep into the philosophies of these ancient disciplines and use them to tailor a practice unique to you!
$48
Cory Tixier
, B.S., Certified Ayurvedic Practitioner with NAMA, E-RYT 500, completed extensive study with Dr. Vasant Lad at the Ayurvedic Institute, where she is currently on the faculty. Tixier sees private clients for both Ayurveda and Yoga and teaches across the country. Her studies of biology kindled a determination to reconnect people to the rhythms and cycles of their environment, and her teachings are accessible even as they preserve the ancient philosophies.
www.corytixier.com
Also with Cory Tixier, B.S., C. Ayu., E-RYT 500: