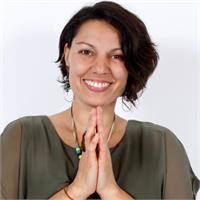 Saturday, November 16 • 10:00 a.m.–6:00 p.m.
Ayurveda is the sister science of Yoga, and this workshop provides a solid introduction for beginners and those with some knowledge of both. You will become acquainted with the governing constitutions, Vata, Pitta, and Kapha, and how they are affected by Yoga practices. You will be given the opportunity to discover your Ayurvedic constitution and learn how to tailor a complete asana, pranayama, and meditation sequence that will allow you to manage the dosha therapeutically. This workshop will help take your Yoga sadana even deeper. Treat yourself to this empowering one-day immersion. Includes Ayurvedic lunch.
$108
Cory Tixier
, B.S., Certified Ayurvedic Practitioner with NAMA, E-RYT 500, completed extensive study with Dr. Vasant Lad at the Ayurvedic Institute, where she is currently on the faculty. Tixier sees private clients for both Ayurveda and Yoga and teaches across the country. Her studies of biology kindled a determination to reconnect people to the rhythms and cycles of their environment, and her teachings are accessible even as they preserve the ancient philosophies.
www.corytixier.com
Also with Cory Tixier, B.S., C. Ayu., E-RYT 500: