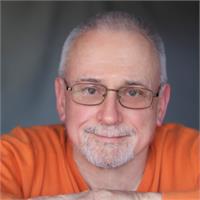 Saturday, August 8 • 5:30–6:30 p.m.
This is an online workshop. You'll need to
download Zoom
to attend. Please see your purchase confirmation for the Zoom link.
Our beloved Swami Chidananda joined Integral Yoga Institute in the early 1970's from the financial world to become a full time spiritual seeker. Since that time he has contemplated the deeper aspects of life and we invite you to join him for Satsang where he will discuss his experiences on the path and answer questions about the more profound meanings to our existence and it's relationship to the teachings of yoga.
By donation
Swami Chidananda is a monastic and a longtime disciple of Sri Swami Satchidananda and has managed the finances for Integral Yoga's ashrams, institutes, and teaching centers for decades. He teaches Hatha Yoga and leads study groups on Yoga and Buddhist teachings and philosophy. Swami Chidananda also conducts spiritual pilgrimages to India and Nepal.