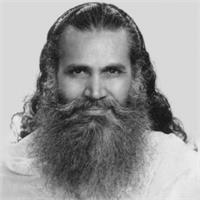 Saturday, December 19 • 6:00–7:30 p.m.
This is an online Satsang. You'll need to
download Zoom
to attend.
All are welcome to join in celebrating the birth and honoring the guiding presence of IYI's founder and spiritual teacher, Sri Swami Satchidananda (Gurudev). The evening will include chanting, an interfaith service, a videotape of Sri Gurudev speaking, and a Puja (worship service). Together, we'll express gratitude for Sri Gurudev's timeless teachings and how they continue to transform thousands of lives.
By donation