Intro to Yoga As Medicine: Two-Day Workshop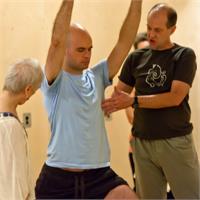 Intro to Yoga As Medicine: Two-Day Workshop

with Dr. Timothy McCall

Saturday–Sunday, May 23–24 • 10:00 a.m.–5:30 p.m.

Dr. Timothy McCall, one of the Yoga world's most acclaimed pioneers and teachers, brings his unique Yoga As Medicine practice to everyone interested in learning to feel better and helping others to feel better too. In this weekend workshop, an introduction to his full five-day program but available as a two-day event, you will discover the concepts and practices that make Yoga a full prescription for good health. Practice observing bodies, study breathing patterns, analyze doshas (body-mind types as described in ancient Ayurvedic medicine), and learn to tailor personalized therapeutic Yoga practices. Lectures, Yoga practices, writing exercises, and guided meditations complement the group casework. In addition, on Sunday, Timothy will demonstrate an in-depth Yoga Therapy evaluation of one of the workshop participants.

Open to healers, health care professionals, Yoga students and teachers, as well as anyone seeking Yoga Therapy for such conditions as back pain, cancer, arthritis, heart problems, Parkinson's disease, anxiety, and depression.

Familiarity with basic Yoga concepts and practices is helpful but not absolutely necessary.

Will break for lunch each day from 1:00-2:30 p.m.

$325/$300 until April 23
Yoga As Medicine: The Art and Science of Yoga Therapy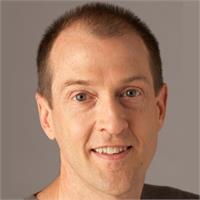 Yoga As Medicine: The Art and Science of Yoga Therapy

with Dr. Timothy McCall

Saturday–Wednesday, May 23–27 • 10:00 a.m.–5:30 p.m.

Yoga As Medicine is a five-day, 30-hour, hands-on, roll-up-your-sleeves intensive workshop, with much of the time spent doing Yoga Therapy in small groups under the supervision of Dr. Timothy McCall, one of the Yoga world's most acclaimed pioneers and teachers. Practice observing bodies, study breathing patterns, analyze doshas (body-mind types as described in ancient Ayurvedic medicine), and learn to tailor personalized therapeutic Yoga practices. Lectures, Yoga practices, writing exercises, and guided meditations complement the group casework. In addition, on Sunday, Timothy will demonstrate an in-depth Yoga Therapy evaluation of one of the workshop participants.

Saturday and Sunday will consist of exploring Yoga As Medicine, using the full palette of Yogic tools, including poses, breathing techniques, meditation, and philosophy, as well as dietary and lifestyle advice. During casework, which begins Monday, we evaluate "patients" in five categories, using the acronym SNAPS, or Structural, Nervous System and Breath, Ayurveda, Psychology, and Spirituality. This holistic road map allows for a systematic assessment of function on all levels of body, mind, and spirit. Each group will tailor a therapeutic practice for its patient/client on Monday and Tuesday, under Timothy's supervision, and on Wednesday present its case to the others. Timothy will systematically go through each case and see whether the practice should be adjusted in any way and, if so, why. Case presentations and their critique is the culmination of all the work of the week and a high point for many attendees.

This rare opportunity to study with Dr. McCall is open to healers, health care professionals, Yoga students and teachers, as well as anyone seeking Yoga Therapy for such conditions as back pain, cancer, arthritis, heart problems, Parkinson's disease, anxiety, and depression.

Familiarity with basic Yoga concepts and practices is helpful but not absolutely necessary.

Will break for lunch each day from 1:00-2:30 p.m.

$810/ $750 until April 23

Timothy McCall, M.D., is a board-certified internist, Yoga Journal's medical editor since 2002, and the author of the Amazon number one best-seller Yoga as Medicine: The Yogic Prescription for Health and Healing. He practiced medicine in the Boston area for a dozen years before devoting himself full-time in the late 1990s to Yoga Therapy. He has studied with many of the world's leading Yoga teachers, including B.K.S. Iyengar and T.K.V. Desikachar. In 2005, Timothy began his studies with a traditional Ayurvedic doctor, Chandukutty Vaidyar, and spent more than a year at his clinic in Kerala, India. His latest book is Saving My Neck: A Doctor's East/West Journey through Cancer. For more information, see DrMcCall.com.