Fri., Jun. 2 • 9:30 a.m.–5:00 p.m.
Join the esteemed Yin Yoga teacher trainer Corina Benner for a one-day YINtensive training. Our time together will include lecture, Q&A, work in pairs and small groups, and plenty of practice. Whether you are studying/practicing with ...
more >>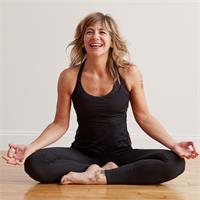 Thurs.–Sun., Aug. 3–6 • 10:00 a.m.–6:00 p.m.
This training will focus on the great therapeutic benefits of Yin Yoga on the physical, energetic, and mental/emotional bodies (the annamaya, pranamaya, and manomaya koshas). We will investigate the foundational shapes of Yin Yoga, ...
more >>