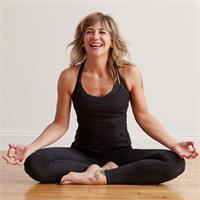 Thurs.–Sun., Jul. 30–Aug. 2 • 9:00 a.m.–5:00 p.m.
This is an online workshop. You'll need to download Zoom to attend. Please see your purchase confirmation for the Zoom link.Corina is a highly animated and dynamic teacher who makes the Zoom hours fly. She uses laughter as a teaching ...
more >>
Fri.–Sun., Oct. 23–25 • 10:00 a.m.–5:30 p.m.
Beyond its obvious and measurable physical benefits, Yin Yoga practice affects and influences deeper levels of being. Through tension and compression, the stretch and the squeeze in Yoga poses, we build energy and also dissipate ...
more >>