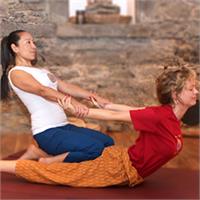 Wed.–Sun., Sept. 16–20 • 10:00 a.m.–5:00 p.m.
The 5-Day Intensive is the first step toward the certification program in this healing art. You will learn a complete, full-body, one-and-a-half-hour massage; the training and knowledge to give a Thai Yoga Massage; the fundamentals of ...
more >>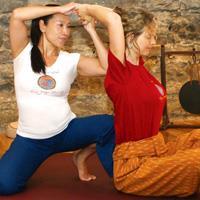 Wed.–Sun., Oct. 28–Nov. 1 • 10:00 a.m.–5:00 p.m.
This course teaches you new postures and presents case studies in order to customize the massage for a more profound therapeutic effect. You will also learn how to perform an expanded three-hour Thai Yoga Massage; customize the 90-minute ...
more >>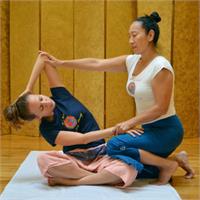 Wed.–Sun., Nov. 11–15 • 10:00 a.m.–5:00 p.m.
This advanced Thai Yoga Massage course teaches you all ten energy lines (the sip sen) and how to incorporate them into a powerful Thai Yoga Massage. The energy lines are the traditional theory of the massage. You will learn the detailed ...
more >>