Classic Yoga for Today's Children
Integral Yoga for Kids is a comprehensive program of Yoga for children, to help promote the health and peace that are the birthright of every child. Classes are fun, filled with singing and chanting, asana appropriate to each age group, and the introduction of anatomy, breath work, deep relaxation, and meditation.
Taught by Jyothi Larson and Lakshmi Pidel, who have years of experience working with children, these Yoga classes will foster flexibility, coordination, and body awareness while increasing concentration and self-esteem.
Baby and me is for new mothers and babies. Toddlers attend classes with their adults. Three- to 6-year-olds and 7- to 11-year-olds attend on their own. Adult class cards are valid for Integral Yoga Kids classes. No previous Yoga experience is required.

Baby and Me (6 weeks to 12 months) Mondays 1:30–2:30 p.m. Taught by Jyothi
IY Kids 1-3 Wednesdays 10–10:45 a.m. and Thursdays 4–4:45 p.m. Taught by Lakshmi
IY Kids 3-6 Tuesdays 4–4:45 p.m. Taught by Lakshmi
IY Kids 7-11 Wednesdays 4–5 p.m. Taught by Lakshmi
This meditation music was lovingly created by our amazing Kids (ages 6-10) in the Wednesday 4 p.m. class. Enjoy!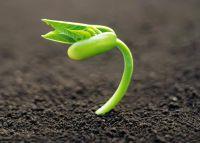 Sun., Nov. 5 • 11:00 a.m.–1:00 p.m.
Come experience playful food creations that the whole family can enjoy. Create tasty, personalized "super food" snacks, and take home sprouting projects for growing in your own kitchen. It's never too early to learn ...
more >>