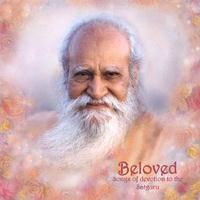 Community Forum
The Impact of Sri Swami Satchidananda and Integral Yoga with Chandra/Jo Sgammato
Sunday, December 22 • 11:00 a.m.–1:00 p.m.
These two programs are open to everyone who would like to participate in a free-form discussion of Swami Satchidananda and Integral Yoga. As the world prepares to celebrate his 100th birth anniversary, how does the community assess the meaning of his teachings on Hatha Yoga? On preventive health practices and natural healing? A short film will be shown. Refreshments will be served. This forum will be audiotaped.
Free
Chandra/Jo Sgammato serves as the General Manager of the New York Integral Yoga Institute, where she has worked in a variety of capacities since 1999, and is also the founder of IYI's Yoga At School™ program. Chandra is certified to teach Integral Yoga Beginning and Intermediate Levels as well as Therapeutic Yoga with Cheri Clampett and Arturo Peal. A former book publishing executive and author, she has done extensive research on the inspiring history of Sri Swami Satchidananda and Integral Yoga.
Also with Chandra/Jo Sgammato: